2000 Supercharged Taurus Concept
[ Compiled by:
Qwertz9586
] [ First Posted:
October 26, 2005
] [ Last Modified:
February 17, 2010
]
---
Please wait for all pictures to load before proceeding. If the images do not load, please reload this page.

Ford routinely builds cars to evaluate new concepts and components. Most of them aren't finished out, although a few are so that they can be shown to and evaluated by the public. The Ford Supercharged Taurus is one such car.
This is Ford's own interpretation of the car for a "supercharged family". It offers excellent performance, as well as comfort, convenience, and safety.
One of it's builders was taking reaction from attendees at the show.
It was also clear to me that the car looked "production-able" - every detail had been thought out and cleanly executed. It's production-based engine is undoubtedly much less expensive to build than the old Yamaha SHO V-8 (which required many new castings, and a round trip to Japan for assembly). While the future of the next Taurus platform probably hasn't been announced yet, it's clear that the thinking behind this prototype is of interest to us. The car much more strongly styled, and has the mechanical updates necessary to back up those enhancements.
This is another example of Ford using the aftermarket to build a better car. Examples of Ford's partners that are well known to Ford performance enthusiasts include both Roush and Watson Engineering.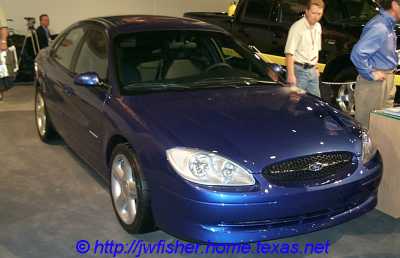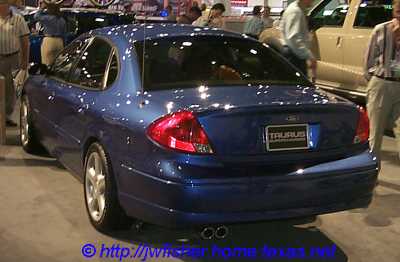 ---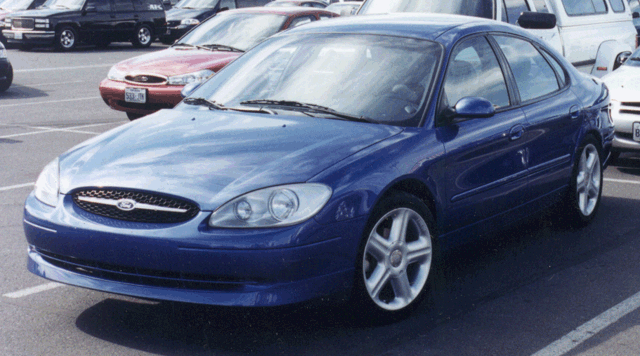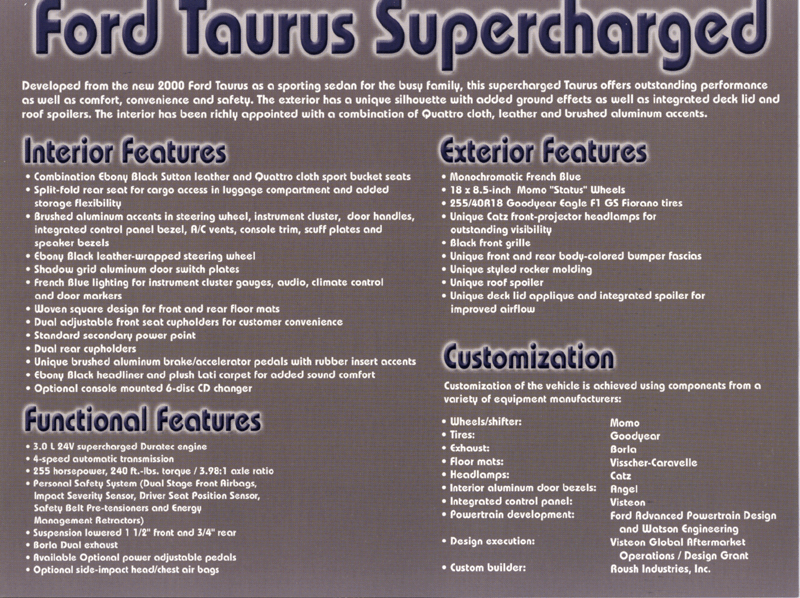 Go back to the top of the page
---