1989 50th Anniversary Sable
[ Written by:
Qwertz9586
] [ First Posted:
February 17, 2007
] [ Last Modified:
February 17, 2010
]
---
Please wait for all pictures to load before proceeding. If the images do not load, please reload this page.
This is a rare 50th Anniversary Mercury Sable. You might be thinking, "How can the Sable celebrate it's 50 year anniversary when it was released in 1986 and this car is a 1989?" Well, it's to celebrate Mercury's 50th anniversary, not the Sable. The Sable was chosen because it was a successful new car at the time and it was the new look of Mercury so it was a logical choice.
According to Mercury expert Robert DeLaMare, "Ford made 50 of these Sables in 1989. Most of them were highly optioned GS and LS models. I personally had the pleasure of owning a 1989 50th Anniversary Sable in Twilight Blue with matching blue interior. It was an LS model with a digital instrument cluster and premium sound. People have always asked me about the 50th Anniversary Model and I told them about Mercury's 50 year history and their potential future." DeLaMare also mentioned that Ford wanted to build a sport luxury version of the Sable. They were to call it the LTS and it would have SHO suspension, but not the SHO engine. Instead, they were planning on using a high output version of the 3.8L V6 found in the later Taurus police package, Lincoln Continental, and Ford Windstar. It was to compete with other touring sedans such as the Buick LeSabre/Electra T-Type and Oldsmobile Trofeo/Touring Sedan. The reason why this came up is because the 50th Anniversary Sables came with SHO suspension parts! It was a test mule for what was to come. The idea fell through the next year because the SHO was a hot seller and Ford thought it was better to put money towards the SHO developement rather than the LTS. Ford eventually did produce a Sable LTS in 1995 (although it was just a highly optioned LS by that time).
As to how many are still around, that is hard to determine as there was only 50 made. Below is one that was selling on eBay in February 2007. It is in pristine condition and the person selling it is the second owner. It is a great example of a well-preserved rare car.
1989 Mercury Sable 50th Anniversary Edition
Mileage Shown: 35000 Miles
Exterior: Currant Red Metallic Clearcoat
Interior: Titanium
Engine: 3.8L Fuel Injected OHV V6
Transaxle: AXOD 4-Spd Automatic
Options:

Power Steering
Power Brakes
Power Door Locks
Power Windows
Tilt Steering
Air Conditioning
Electronic Tuning AM/FM Stereo w/ Cassette
Cast Aluminum Basketweave Wheels
Keyless entry
Cruise Control
Tinted Glass
Power Mirrors
---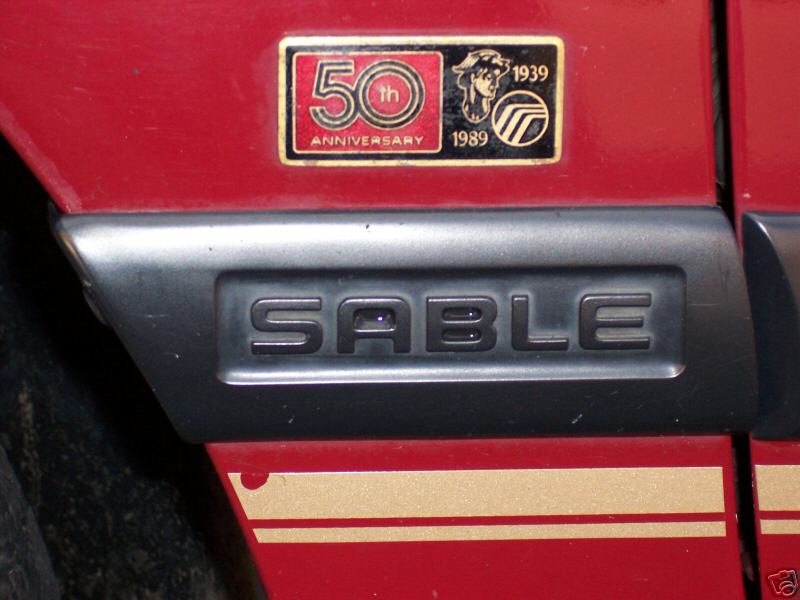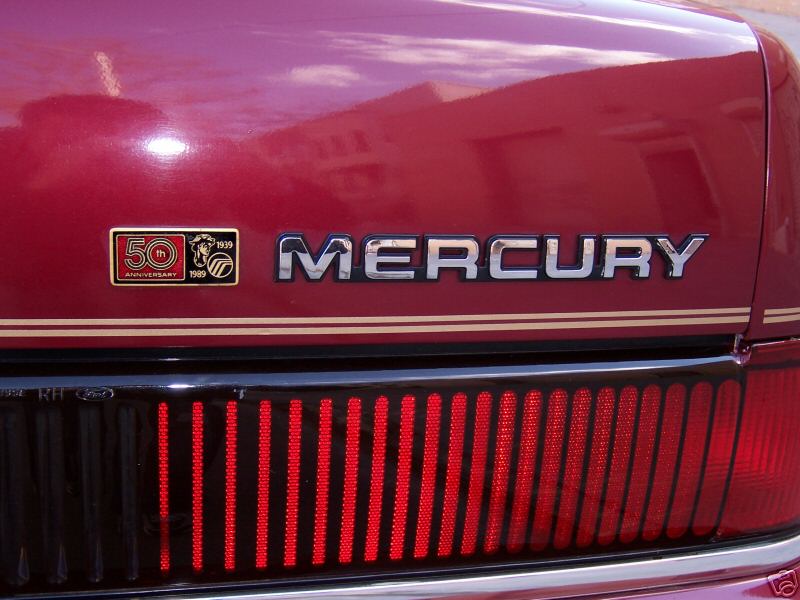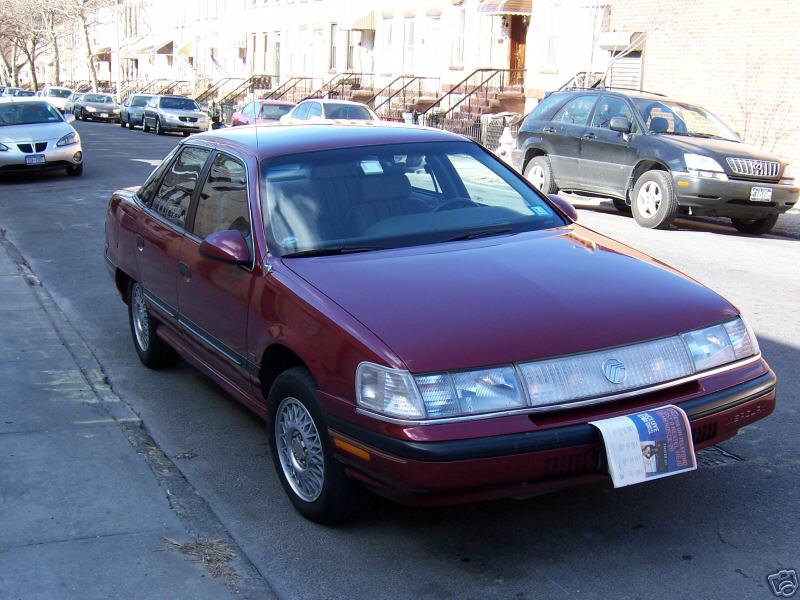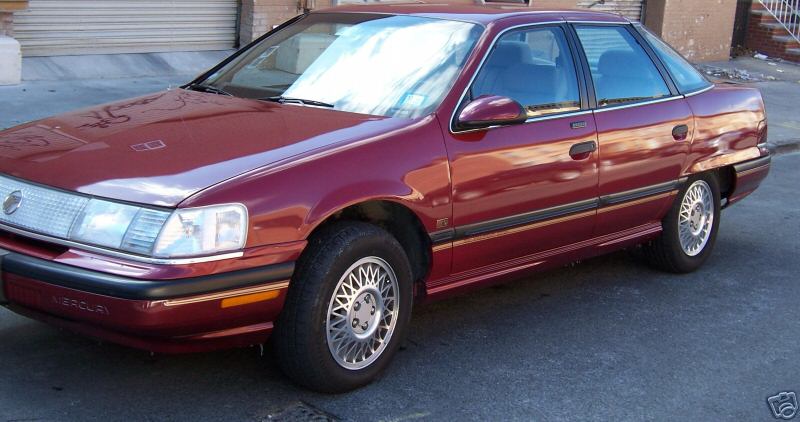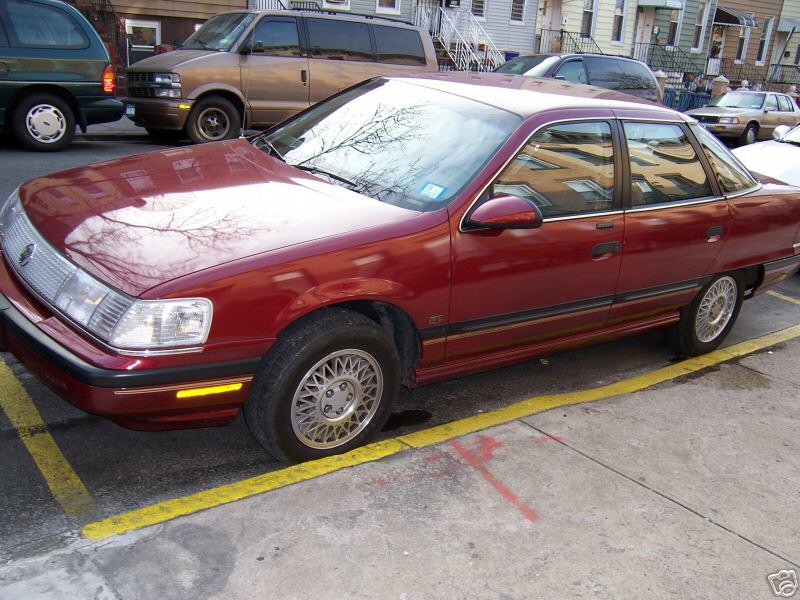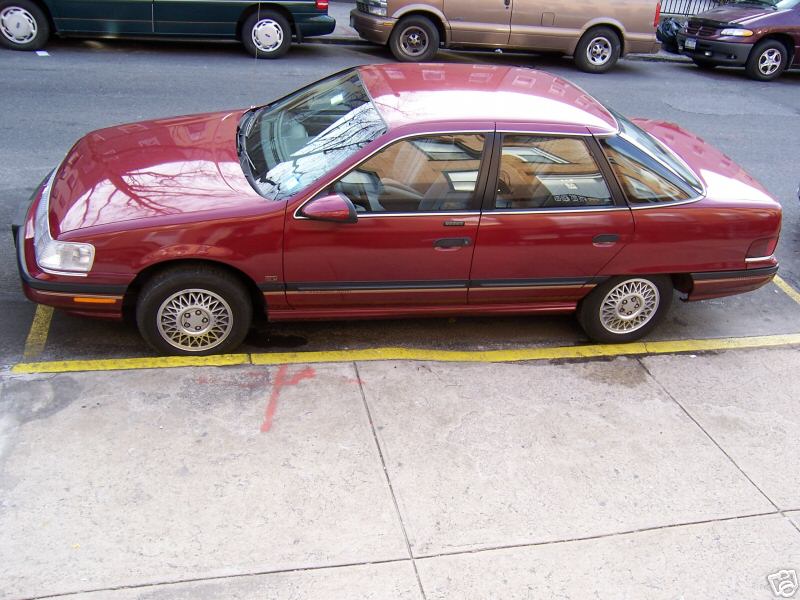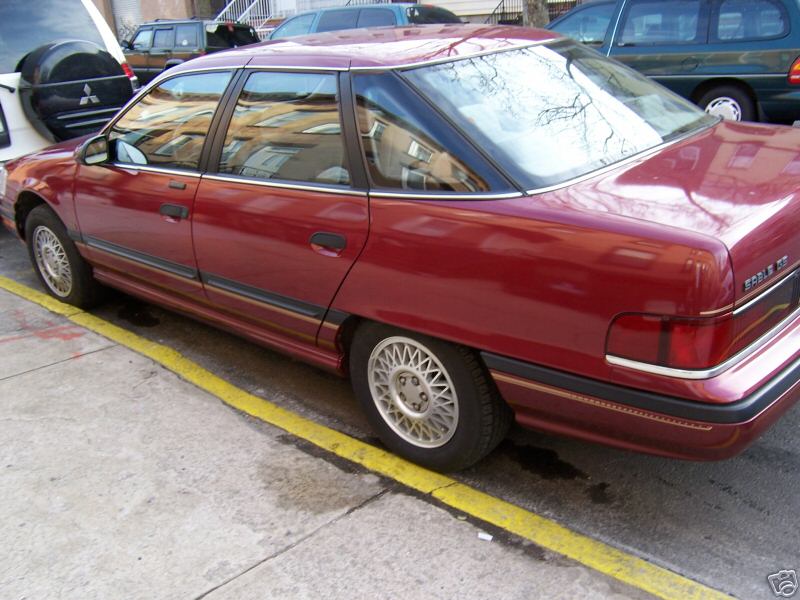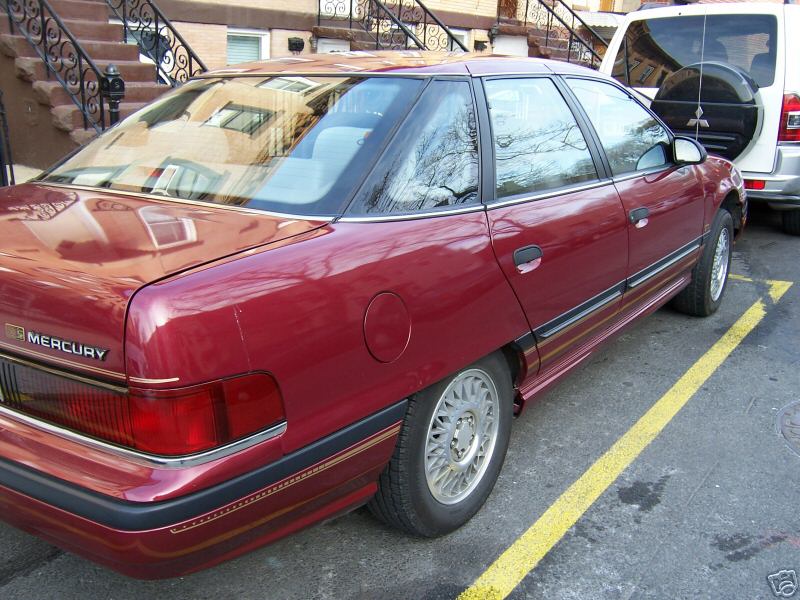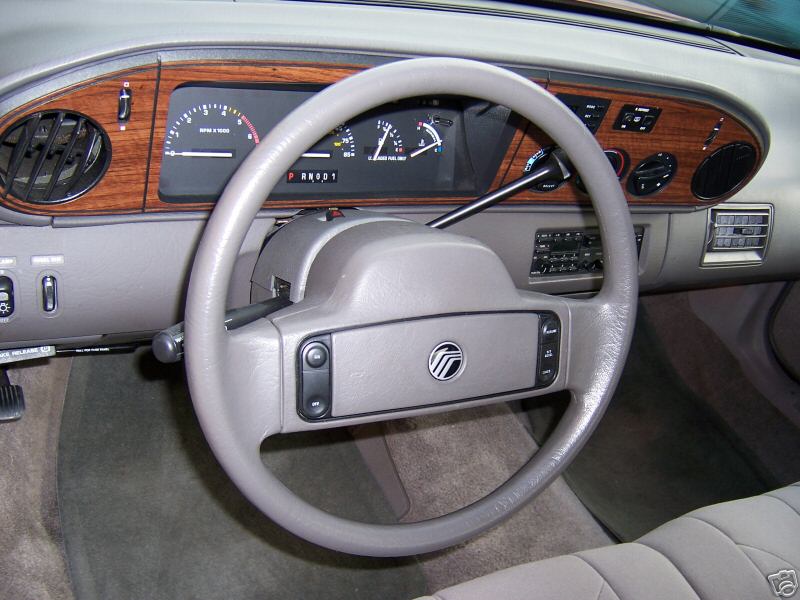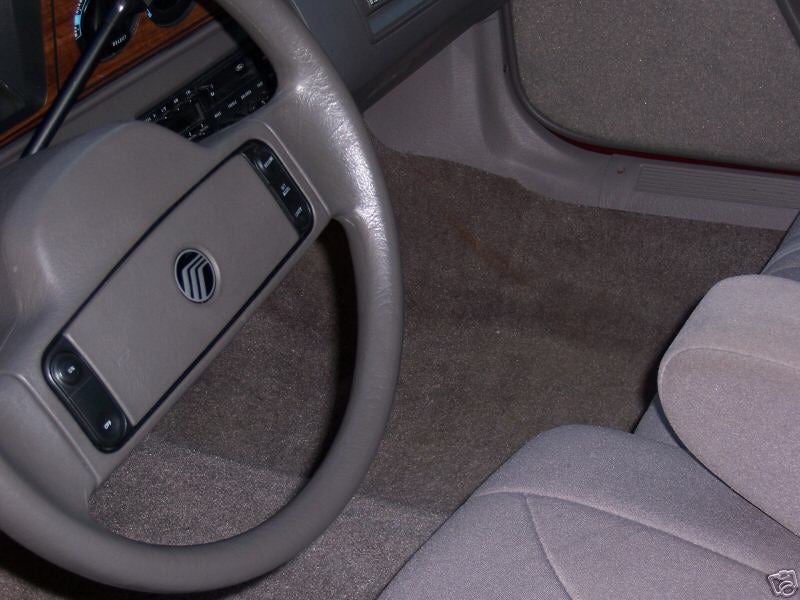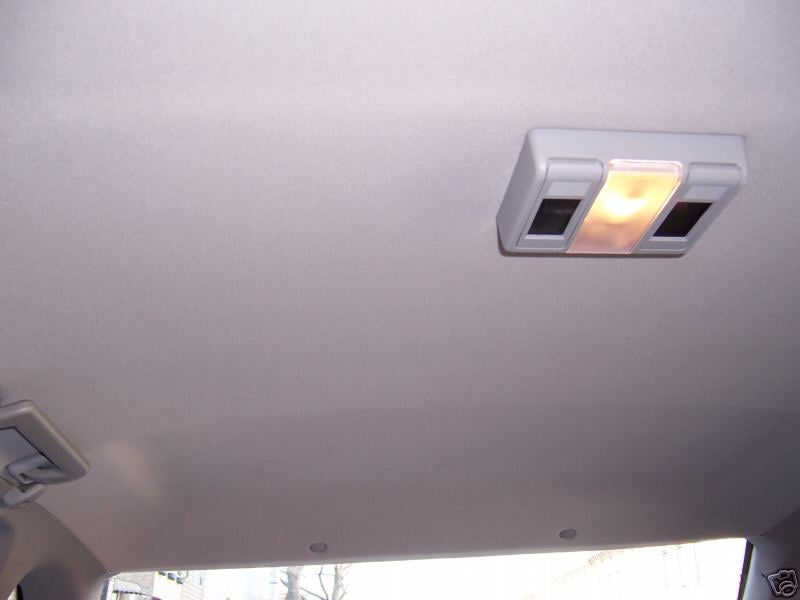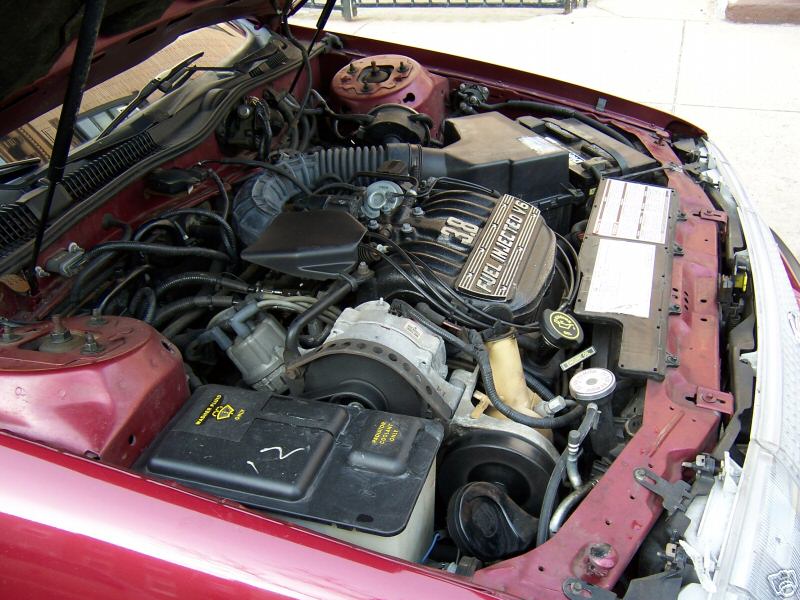 Go back to the top of the page
---